Recreation in the neighborhood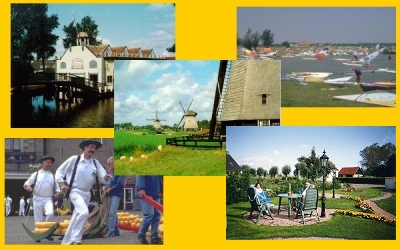 Zonneweelde is situated in an unique part of Holland along the IJsselmeer. Oosthuizen is located between Edam/Volemdam, Purmerend and Hoorn. The cities and villages in the area have got a rich social history. This you can find again in buildings and museums. All this information you can get from our extensive folder.
Recreation possibilities, like walking and cycling, are numerous because of the polders with their reed and water-courses, where you can find particular vegetation. But the pastures surrounding Oosthuizen are also worth while, with exclusive species of birds.

Next to this there are many water-courses like ditches, channels and canals that are suited for aquatics. Naturally you can recreate in or along the IJsselmeer, such as swimming, canoeing, surfing, kiting, fishing and other activities thinkable.

Boat renting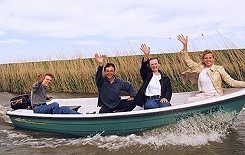 In our beautiful polder, with his canals and ditches, we give you the possibility to make a boattrip. This way you can experience the waterways of Noord-Holland, by which you get a different view on the surroundings.
With a boat you can get to villages and areas which are difficult to reach by car or bicycle. In the nature of Noord-Holland you will come across various species of birds and other animals that live in the polder.
Bicycle renting



Zonneweelde is an excellent point to start a bicycletrip. Different species of birds will greet you with their singing.

When you reserve at Zonneweelde, you can rent a bicycle for a whole day. Information about the beautiful bicycletrips is available at the boarding-house.

Amsterdam


Bright lights, big city? Amsterdam! A small capital with a big history. It's one of the most beautiful historical cities, with a huge number of museums, restaurants, shops and, of course, canals. When it's happening, it's here. When it's a little strange, it's here.
Amsterdam is less than a 20 minute drive from Zonneweelde.

Alkmaar and surroundings
Alkmaar is called the `cheesecity' or the city of cheese. It dates from the middle ages and has got over 400 monuments.
The surroundings of Alkmaar offers plenty of variety, relaxation and pleasure, and is excellent for a daytrip. The typical Dutch landscape shows you polders with farmhouses, (wind)mills, water-courses, bulbfields and villages such as De Rijp and Stompetoren, which are really worth a visit.